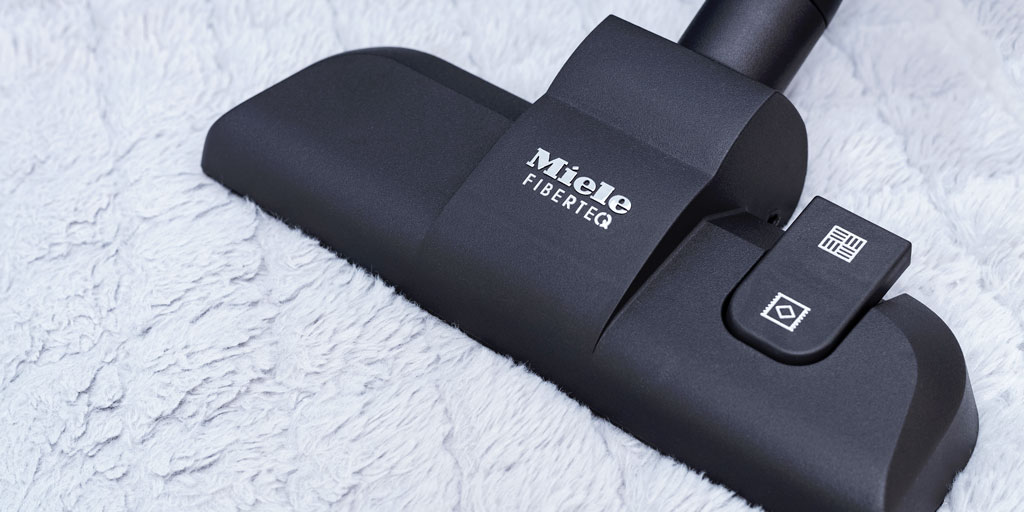 Which Miele vacuum accessories are included as standard? And are there additional tools that can be bought separately? Let's find out!
Miele vacuums come with a set of standard tools, often with on-board storage if you buy one of their cylinder vacuums.
Many people don't use these tools correctly, however, which means they aren't making the most of Miele's vacuums. There are also a host of other Miele tools that can be bought separately to make your vacuum more versatile and easier to use.
Let's take a closer look at Miele's vacuum accessories, what cleaning jobs they are designed to tackle, and whether they are worth buying.
Types of Miele Cylinder Vacuum Accessories and Tools
Miele is best known for their cylinder vacuum cleaners, so it's no surprise that the company produces a range of accessories for these models.
As the majority of Miele vacuum cleaners don't provide power via the hose, these accessories are non-motorised (those with a brush roll are powered by air flow rather than an electric current.)
Miele Cylinder Floorheads
Miele produces a range of floorheads for their cylinder vacuums. Some of the most common examples include:
AllTeQ floorhead – This is one of the standard floorheads that comes with Miele vacuums. It's suitable for both carpets and hard floors, due to the retractable bristles. It doesn't have a brush roll.
TurboTeQ floorhead – This floorhead is designed for pet hair, as it has a rotating brush roll. It's powered by air rather than requiring a powered hose connection.
Parquet Twister floorbrush – This floorhead is designed for delicate floors that might be easy to scratch. It has soft bristles and a double swivel joint.
Note: There are multiple versions of AllTeQ, EcoTeQ and TurboTeQ vacuum floorheads, so you'll need to check which fits your model before buying.
Miele Crevice Nozzles
Miele produces three crevice nozzles. These are used for cleaning in tight locations, such as behind radiators, down the sides of fridges, and along skirting boards.
The first is the standard crevice nozzle that's included with models like the C2 PowerLine. It's relatively short (15cm) so that that it can fit in the onboard storage slot, but this makes it less useful for cleaning in awkward locations.
The second Miele crevice tool is around double the length (30cm,) making it much more effective for fitting in narrow crevices. It fits onto Miele cylinder vacuum cleaners, but you'll need to purchase it separately for most models.
Finally, Miele produces a flexible crevice nozzle. This is our favourite, as it's both the longest (55cm) and can bend in the middle for getting into the most awkward cleaning locations. It's the most expensive though.
Miele Dusting Brushes
Dusting brushes are great for cleaning delicate surfaces. Examples include computer keyboards, wood furniture, furniture, and skirting boards. A dusting brush is also handy for cleaning delicate parts of your car's interior.
Miele's standard dusting tool is a simple circular brush. It also has a swivel joint to make it easier to clean a variety of surfaces, which is a useful bonus.
Aside from the standard brush, Miele also produce several other brushes for different types of surfaces. An example is the SUB 20 brush, which is longer and thinner than the standard brush and can be adjusted to a variety of angles using the two swivel joints.
Miele Upholstery Nozzle
The Miele upholstery nozzle is a simple tool for cleaning sofas and other furniture. It's fitted with thread lifter technology to improve the cleaning performance, while Miele also claims that it's self-cleaning. This means there shouldn't be any hairs or fibres left on the brush after use.
Many of Miele's cylinder vacuum cleaners come with the upholstery brush as standard.
Miele Mattress Nozzle
The Miele mattress nozzle is a simple tool that's designed for cleaning the tight spaces between mattresses, walls, and bed frames.
It's not the most versatile tool, but it can be a useful extra if you often struggle to clean down the sides of your mattress. It's also compatible with all Miele cylinder vacuum cleaners.
Miele Turbo Brushes
The Miele Mini Turbo Brush is designed for cleaning hair and fluff from stairs, carpets, and upholstery. It has a rotating brush roll which helps to agitate up more hair fibres and lint from these surfaces than Miele's other tools.
It's important to note that this tool has an air powered brush roll. This makes it quite loud and less powerful than motorised tools, but it's still a useful option for pet owners.
Note: The Turbo Mini is the most expensive Miele vacuum accessory, although we think it's worth the price if your pet sheds a lot of hair. If you have one of Miele's TriFlex HX1 vacuums, however, go for the powered turbo tool option.
Other Miele Accessories
Miele produces a range of other accessories and tools. Most of these aren't included with vacuums, but you can purchase them separately via the Miele website.
Some examples include:
Radiator brush. This is used for cleaning between radiator pipes in column radiators. It has a flat shape with tough bristles, and can be combined with a crevice nozzle for extra reach.
Flexible hose extension. If you need extra reach, then you can buy a 1.5 metre hose extension for your Miele cylinder vacuum.
Miele TriFlex Tools and Accessories
In addition to the standard set of accessories, the Miele TriFlex HX1 Pro (and other models in this range) has a couple of extra available tools. These are:
A charger cradle for recharging the battery
An Electro Compact handheld brush that has a powered brush roll (unlike Miele's air powered vacuum turbo tool)
HX-LA lithium-ion battery to increase the HX1's run-time
It's worth noting that the HX1 series is also compatible with Miele's cylinder vacuum accessories.
Frequently Asked Questions
Are Miele Attachments Universal?
Most Miele attachments are universal, which means they can be used on any Miele vacuum cleaner. This is typically the case for non-motorised tools.
The exceptions are tools and accessories that are motorised. These can only be used by vacuums that can supply power to the tools, such as the TriFlex HX1 cordless vacuum series.
Summary
Miele vacuum accessories are usually well-built, durable, and effective. They also provide excellent value for money, as they can expand the tasks you can tackle with your Miele vacuum cleaner.
While most Miele accessories are universal, you should double check that a tool or attachment fits your model before buying.
Do you have any questions about Miele vacuum accessories? Please let us know in the comments section below. For more information about tools, read our complete guide to vacuum accessories.