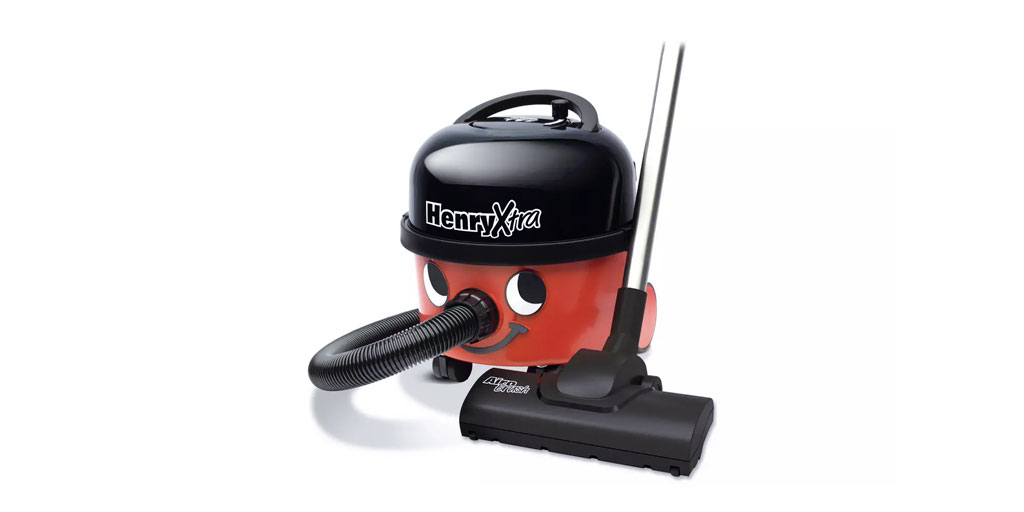 Looking for a vacuum cleaner that's manufactured in the UK? Keep reading to find out which brands (if any) still produce their vacs in the United Kingdom.
There are very few options if you're looking for a vacuum that's built entirely in the United Kingdom.
Since Morphy Richards, and Dyson moved their factories to Asia, Numatic is one of the only companies to produce their vacuums in the UK. Even companies that are traditionally seen as British, such as Vax and Hoover, now build all of their vacuums abroad.
Let's take a closer look at which vacuums are made in the UK, which companies have headquarters here, and European alternatives to consider.
Which Vacuum Cleaners Are Made in the UK?
Sadly, there aren't many vacuum brands that still manufacture products in the UK.
In fact, Numatic (of Henry Hoover fame) is really the only major vacuum manufacturer that still builds its products in the UK. The company's products are currently produced in a manufacturing facility in Chard, Somerset. The only exception is the Henry Quick cordless range, which is built in China.
All Numatic products are built in this factory, including their Henry and Hetty range, along with the various other members of the Henry "family." Numatic also produces a range of industrial and commercial vacuum cleaners, which have stronger suction and more efficient filtration.
The good news is that Numatic produces some excellent vacuum cleaners. So, if you're looking to buy a British-made vac, then the Henry (or any of the Numatic family) could be a great choice.
Some of our favourite models from Numatic include:
Numatic Henry Xtra. The Henry Xtra improves on the Henry formula by adding a Turbo Brush for carpets.
Numatic James. James is one of the cheaper options in the Numatic range, as it doesn't include the cord rewind system. It generates powerful suction and provides great value though.
Numatic George Wet and Dry Vacuum. If you're looking for a powerful and versatile wet vac that doesn't cost a fortune, then George is a great choice.
What About Dyson and Hoover?
Both Dyson and Hoover once manufactured their products in the UK, but this is no longer the case.
Dyson manufactured its vacuums in Wiltshire up until 2002, before transferring all vacuum production to Malaysia. Dyson also has a newer plant in Singapore, which focuses on producing digital motors for the company's cordless range. The company still retains large offices and development centres in the UK, but has recently moved its headquarters to Singapore.
For over 60 years, Hoover produced both vacuum cleaners and washing machines at their site at Pentrebach, Wales. Since the closure of this site in 2009, all Hoover products have been manufactured abroad, although the company still owns the Welsh factory and uses it for storage and logistics.
Which Vacuum Cleaner Brands Have UK Headquarters?
While few vacuums are manufactured in the UK anymore, there are plenty of companies that have large offices or headquarters here.
Some examples include:
Shark. Shark has its UK office in Leeds, plus an R&D centre in London. However, the company's headquarters are located in the United States.
Dyson. Dyson has a high-tech site in Wiltshire, although the company controversially moved its headquarters to Singapore in 2021.
Numatic. Numatic's headquarters are located in Chard, Somerset. They are one of the only vacuum companies to have both their headquarters and production facilities in the UK.
Hoover. Hoover's headquarters are located in North Carolina in the United States. They still have a UK head office in Cheshire though.
Gtech. Gtech has its headquarters in Worcestershire. However, most of its products are manufactured in China.
Vax. Vax has headquarters in Birmingham, but its vacuums are built in Chinese factories.
Morphy Richards. Morphy Richards is a British company that has headquarters in Yorkshire. The company manufactured in the UK until the 1990s, but has since moved all of its production to China and other areas of the Far East.
Which Vacuums Are Made in Europe?
If you're looking for a vacuum cleaner that has been manufactured in Europe, then there are a few more options compared with just the UK.
For example, SEBO is a German vacuum brand that specialise in vacuum cleaners. They aren't as popular as brands like Dyson or Shark, but produce excellent vacuum cleaners that generate strong suction. All of the company's vacuums are built in German factories and they come with a five-year guarantee.
Miele is another example of a popular vacuum manufacturer that still has factories in Europe. We're big fans of Miele, as their vacuums are powerful, easy to use, and durable. However, only some of its products are built at its European factories, as the company's "Compact" models (amongst others) are produced in China.
A less well-known example is Vorwerk. Vorwerk is known for producing high-end vacuum cleaners that are often sold via in-person demonstration. It's not clear exactly where all of their product components are built, although Vorwerk vacuums are largely made in Germany.
Note: Bosch is one of the most popular German manufacturers, but their products are made in factories around the world.
Summary
The days of the UK being a hub for vacuum cleaner manufacturers are long gone. At the time of writing this article, Numatic is the only major vacuum brand that still produces its vacuums in the UK.
Fortunately, Numatic is a great option if you're looking for a cylinder vacuum cleaner. The company's vacuums are powerful, no-nonsense machines that are easy to use and provide excellent value.
There are a few more options if you're willing to look at European manufacturing. SEBO, Miele, and Vorwerk all produce at least some of their vacuums in European factories. However, you may need to check exactly where each model is manufactured, as the factory location can vary depending on which you buy.
Do you have any questions about which vacuum cleaners are manufactured in the UK? Or do you have any thoughts about UK companies producing vacuums abroad? Please let us know in the comments section below.